Apply these tips on FOMO Marketing to drive more sales.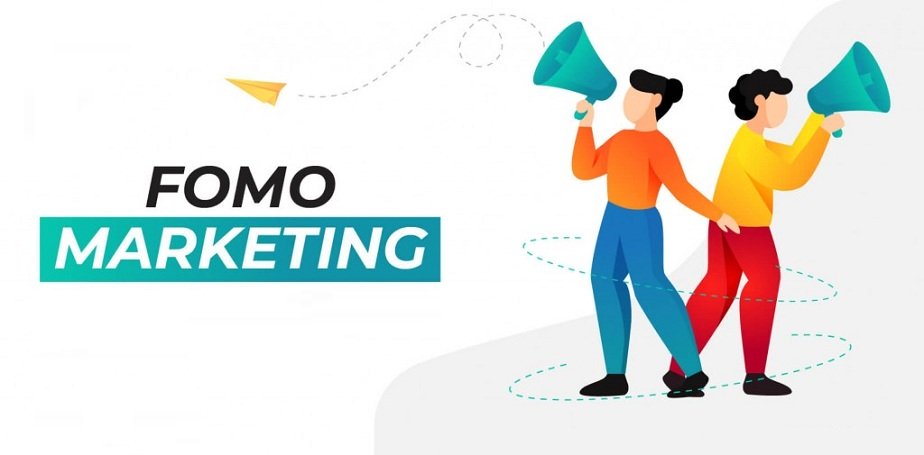 Who doesn't want to earn revenue on sales? I guess every marketer out there wants to get maximum output on his sales. As a marketer, you try out various strategies to increase your online sales, but still, you fail to yield revenue. Why? Here I want to ask, are you ready to manipulate the human psyche to boost your website's sales or revenue? If yes, then you must try out the FOMO marketing strategies that are worth proven. So, are you aware of FOMO marketing?
This guide will help you understand the concept of FOMO marketing and some tips which you can apply on FOMO marketing to get more sales leads.
Let's get started now.
What exactly FOMO marketing is?
Let me tell you first what FOMO word stands for. FOMO means Fear Of Missing Out. We all have some kind of fear in us to missing out on great opportunities in every area or field. As a marketer, you can use this fear in your target audience to your advantage to market your brand and products.
Let's understand it with an example: suppose, you want to buy a home and have some idea of what it should look like. And now you happen to see an ad on Facebook showing a similar home with a good discount, your FOMO will rise here. Maybe in the starting, you weren't eager to purchase it, but after seeing this ad, you are compelled to think about it. This is a sense of panic that FOMO marketing aims to create in its customers.
So, now that you the concept of FOMO marketing, you must utilize some techniques to improve your sales through it.
FOMO Marketing Tips to Drive More Sales
– Set a time limit or add a Clock
You must set a time limit in FOMO marketing conveying that time is limited or running out. This is a common strategy which online stores incorporate. For example, you might have seen on TV, the online store i.e. ShopClues selling products within a limited time period. In this way, people tend to make purchases swiftly.
– Alter your language
Try to use or capitalize phrases that compel shoppers to think about your product twice and give a sense of urgency. Such as:
Don't miss out
Wait! This deal is not a long one.
This deal is almost going to over. Bye now!
Using these above tips will help you to drive more sales.
– Utilize FOMO images
Pictures and images are what attract or catch the eyes of the audience. You must try to make or add those images that scream they are missing out. You can also add some phrases in your images that will give you killer results.
– Go live on online platforms
You can create live marketing campaigns on various social media platforms and show your audience that they're missing out on something great and big. Always make sure you show the coolest and amazing part of your event during the live performance like special guests, photo pops, giveaway, etc. This helps you engage with people at home via comment box.
– Offer valuable prizes and freebie
We all like gifts and freebies. Gifts are the most significant tactic of your marketing as they can boost your sales in a short period of time. You can share the winner on TVs, social media, etc. and announce what price they have won. In this way, more people will get attracted to your products and ultimately buy them.
– Incorporate influencer marketing
According to the study, 70% of people trust influencers more than traditional celebrities as influencers are perceived as more honest and relatable. So you can include influencers in your FOMO marketing to promote your products. Loyal and true followers will likely want to join your group.
Final takeaway!
As after reading the article, you can see that FOMO marketing only revolves around creating a sense of urgency (you can say a kind of fear) in the minds of consumers in order to market your products which makes your campaigns engaging and more successful.
Millions of marketers are using this tactic to market their products as once you're able to instill a sense of fear of missing out of product or opportunity they will definitely buy your products at any cost. FOMO marketing is the best marketing strategy that boosts your sales.
For more interesting articles get in touch with us. Till then keep reading keep sharing.
---