Some do's and don'ts when hiring an app developer
If you're planning to hire an app developer for your app development needs, then you have probably made a good decision. Because we all are living in the era of technology, mobile, websites, and online business, right. And mobile/web apps are what have occupied our lives to a great extent. That's why businesses are venturing into this field to build more apps for their business. That's why they hire apps developers. But before you hire any app developer, you have to take dos and don'ts into consideration.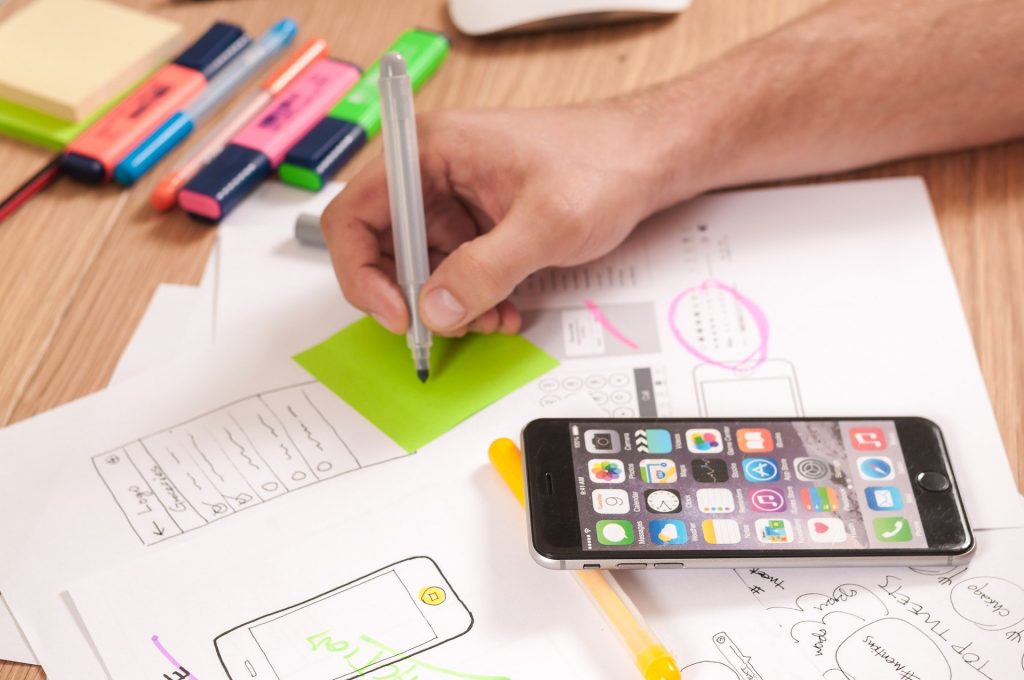 Yes, that true. After knowing what are do's and don'ts of hiring an app developer, you will end up hiring the best developer for you.
Without much delay let's start with…
The do's of hiring an app developer
✔️ Total years of experience they have
The first do of the list is the total years of experience you need to ask an app developer he has. Because the experience is vital in the field as it shows that the developer will have a lot of expertise in his field. If you wish to hire a novice developer, he may not accomplish your business goals. Make sure you with an experienced candidate only. Digital marketing company in bangalore has developers with years of experience in this field.
✔️ Tremendous knowledge about coding
App development is all about coding, right. Without knowing coding skills, developers miss the mark of developing the right and powerful app for your business. That's why possessing the knowledge in this field will help you only to make developers create an app based on your requirements and needs, right.
✔️ Select developer based on reference/portfolio
Can you afford to hire any developer without having reference? No you just can't. Either get recommendations from your family members, friends, and any other person and based on their review hire the developer or you check out their portfolio and see the work they have done so far. Look at the project they have done, skills they have, and reviews they got from their previous clients. You must check each and everything in the portfolio.
✔️ Hire developer having good communication skills
Yes, communication plays an important role when you think about hiring an app developer. Therefore, it's important you both talk to each other about the project you're working on so that a developer is able to give you the inputs to accomplish the goals of developing the app of your choice. Try to build a string rapport with your developer so that you both feel comfortable while talking to each other.
✔️ Developer should know the channel to generate revenue
You're building an app for your business, right. But how you're going to generate revenue from it. Do you have any idea? Make sure to look for the developer that has knowledge in this and knows various pricing models. The developer must know how to apply revenue method within the app properly.
Let's now talk about…
The don'ts of hiring an app developer
✘ Don't hire any developer based on their price
Many of you would go with the developer charging you cheap amount, right. But this is the wrong approach you follow. App development is not a game, if you want a better and competitive product, then hire a developer with competitive price. Digital marketing company in Chennai provides you such developers you're looking for.
✘ Without certification, don't hire
If a developer doesn't have authentic certificate to show then don't hire them. As a company, you have to be aware of the needs and requirements your business and that requires a developer that has complete knowledge, experience and certificate to showcase his skills.
✘ If they don't provide maintenance policy, never hire
So, there will be times even when after launching the app, you will need developer's help if they found any glitch or bug in it. Make sure the developer does provide you maintenance services as well so that in future he can fix bug problem, fix issues, and update the app with latest features.
The bottom line
Hiring an app developer is not a big process. But yes, if you hire a wrong developer for your business, you may end up wasting your money, time, resource, and energy as well. But now that you have read this article, there should not be any problems such you will face when hiring add developer. Just make sure to consider all these points and keep them in your mind.
For more interesting articles, subscribe to our blog and stay tuned with us.
---