Everything You Need to Know About ActiveCampaign
The ol' saying 'customer is king' has been prevalent in the market since epoch or the beginning of marketing. What does the ol' adage mean? It basically tells us the power of customers in the market. Let's face it – without customers you can't run your business or yield revenue. Unless and until customers buy something from you, how will you able to keep running business successfully. Even if you don't provide a seamless experience to your customers, then also you will see your business behind in the competition. Should you worry? Not at all. You only need to know about a CRM tool if you're in digital marketing sector.
The tool I am talking about here is ActiveCampaign. Have you ever heard about it? If no, this article is a complete guide on ActiveCampaign. Just keep reading the article till the end and know how the tool is helpful for your business.
Let's start with the basics first.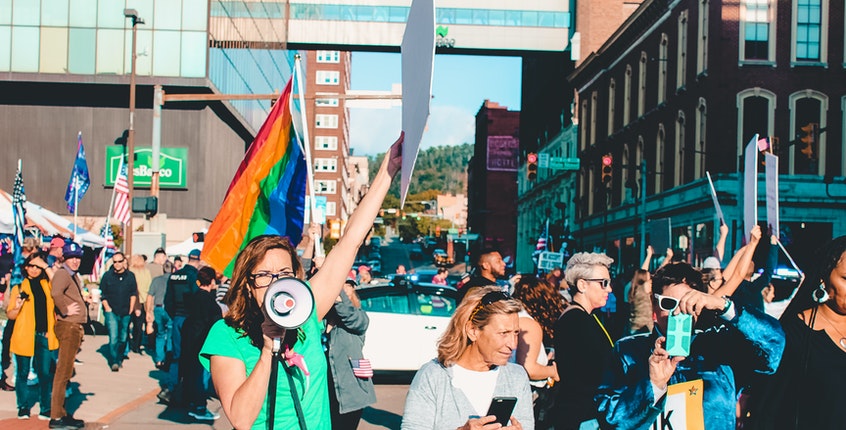 What exactly ActiveCampaign is?
In layman's terms, ActiveCampaign is an email marketing and Customer Relationship Management (CRM) platform having robust sales and marketing automation features. The tool allows you to gather contacts, produce automated campaigns, and send targeted newsletter. The tool is best fit for small to medium sized business. If you're into email marketing, this tool is a decent option available for you. With this tool, you can create a powerful email marketing campaign. Moreover, the tool is very user-friendly, cost-effective, and powerful one.
Let's dig in below to learn more about ActiveCampaign.
The uses of ActiveCampaign –
What you can do with ActiveCampaign? The tool is powerful one that is used for building marketing automation workflows, creating opt-ins forms, producing engagement tags, segmenting contacts, lead scoring, SMS marketing, creating sales pipelines, sending newsletters, site tracking, and so on. There are some tools which ActiveCampaign customers can use for free include:
Subject Line Generator – As the term suggests, the tool helps marketers generate email subject lines that ultimately enhance open rate.
Templates – ActiveCampaign provides you hundreds of free drag and drop HTML and plain text newsletter templates.
Cart Abandonment calculator – This tool is useful if you are into eCommerce site. The tool aids you in calculating how much money a business could make from emails sent to customers who abandoned their cart.
Now have a look at some of the robust features of ActiveCampaign –
– Content management
– Real time analytics
– Social media integration
– Template management
– Multi-channel marketing
– Campaign segmentation
– Automatic notifications
– Customizable branding
– Reporting & statistics
– Drag & drop interface
– Third party integration
– SMS marketing
– Mobile CRM App
– Website visitor tracking
…and so on.
Wanna know what are the pros of using ActiveCampaign tool is? Keep reading below.
Here are some of the benefits you get by using ActiveCampaign software. Have a look at them below.
# Thorough reporting
The very first benefit of using this tool is that it provides you thorough reporting on all areas like click-maps, geo-tracking, and page visits. However, purchase tracking is also available on higher plans like WooCommerce, BigCommerce, and Shopify.
# Exceptionally powerful automation
Another pro you have in the list is powerful automation it provides to customers. Not only is the tool powerful but also easy to use.
# Free migration
There are many marketers, who come from different email marketing tool; therefore ActiveCampaign allows them to do the account migration for free.
# Substantial deliverability
There are many email marketing tools available in the market. But ActiveCampaign is best in delivering emails to your customers at a fast speed.
After reading the benefits of the tool, you would surely want to know whether the tool is right fit for your business or not, right. Read the next section to get the answer.
What type of business can use ActiveCampaign?
If you are involved in any of the enlisted business then you can use the tool. Just have a look at the list below.
Ecommerce business using Shopify
Software (SaaS) businesses that don't need to build a CRM or marketing automation from starting.
Bloggers
Insurance, travel, marketing, and real estate agencies
Let's now talk about the pricing plan of the tool.
Pricing structure of ActiveCampaign
The ActiveCampaign tool offers you free trail for 14 days with a limit of 100 contacts and maximum of 100 emails sent. And the premium plan starts at $15/m for 500 contacts with robust key features. However, the maximum price of the tool goes up to $279/m for 5000 contacts.
Let's sum it all up
The concluding part of this article says that ActiveCampaign is easy to use and can work with diverse types of businesses. If you're looking for all-in-one newsletter marketing tool then ActiveCampaign is one you can go with. I have talked everything about this tool, now you have better idea whether this tool is suitable for your business or not. Moreover, if you have any query related to digital marketing just contact us and get to know what we do.
Just subscribe to our website for more informative articles.
---