9 important tips to enhance your site ranking organically
Want to increase your site ranking by organic means then follow these tips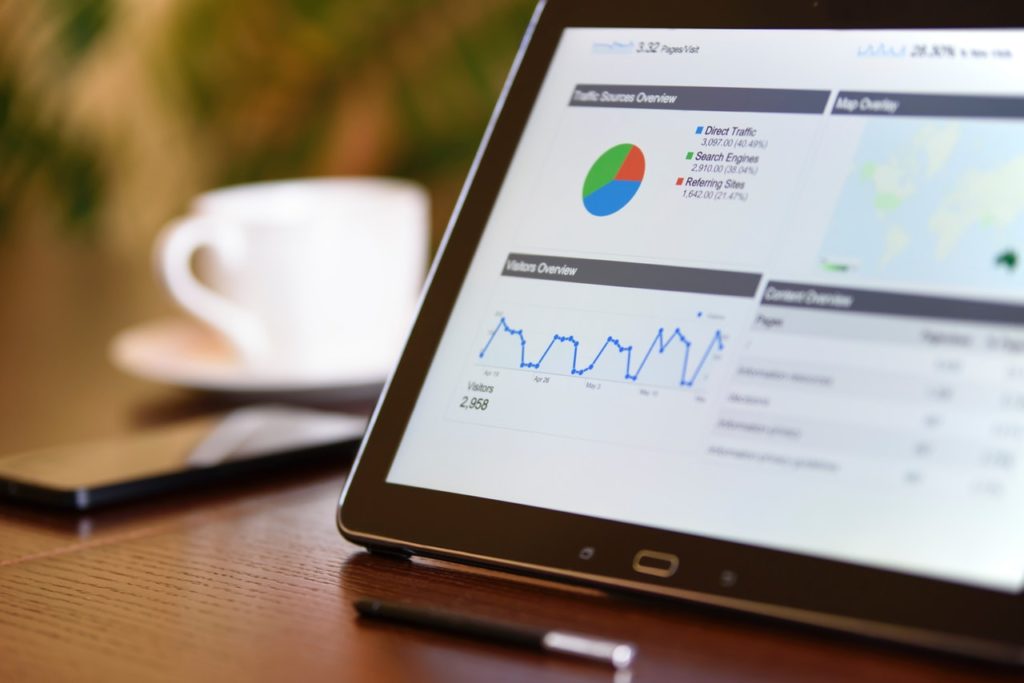 What is organic traffic?
If define in simple words the traffic which are accessing to your site without the support from any paid advertisement or link is referred as organic traffic.
For example: Most of the times when you type any Query in Google search bar the result appear in front of you in form of search pages. In those search pages you can see the appeared response most of them have yellow Ad icon below them. This is paid form of advertisement to rank your site or webpage higher in Google SERP (Search engine result pages).
Whereas if you found any site or webpage that doesn't have yellow AD icon and still makes its way to first page of Google and any visitor that comes on that site/webpage is considered to be organic traffic.
Today we are going to enlist some tips that will improve your site rankings by organic means.
Generating Quality content
Content is the first primary component for attracting and holding Web traffic on your site/webpage. Unfortunately these days content is only written with the importance of attracting the visitors.
But site owners or entrepreneurs doesn't giving much importance to holding the visitors on their site/webpage. For longer time those sites sustain themselves in higher rank if it has engaging content which compels user to spend the longer time on the site or pages.
2. Be original
The second important component of generating traffic by originally or organically is the terminologies that complement each other. Without original content you cannot attract much higher organic traffic irrespective of how good or trained your SEO department is.
SEO techniques for generating organic traffic also functions effectively if you have original content. Duplicate, copied or publishing articles from other sites are harmful for your site ranking. By posting original content you not only generate large web traffic but originality also establishes the trust and loyalty with your consumers.
3. Improve the page load performance
Third essential component require for increasing the site ranking by organic means. Always try to enhance the performance of page load time of your site because nowadays people don't have patience they want everything quick and fast paced rate. In case if your site takes approximately more than 3 seconds to load then you are at loss. Don't forget about organic traffic you are not able to generate much traffic in that case.
The lesser the loading speed results the higher the web traffic ultimately leads to fall in conversion rate. Visitors keep coming if your site loading speed is good.
4. Optimization of images done carefully
This is a factor that lot of experienced SEO professionals ignore or don't give importance. If anyone wants to test the loading speed of site or webpage then visit the Gallery/image section of a site.
Notice the time taken by an image to upload fully at your device screen. Images and videos are the two things that affect the loading speed of a website. Generally High definition (HD) images come in different format takes much time to load. Ultimately affecting your site rankings in order to avoid this smartly optimize the images by compressing, resizing them.
The underutilized strategy by SEO professionals for better optimization use "Alt tags" for describing the link between your image and a search engine.
5. Proper use of Header tags
Another important element required for improving the ranking of a page organically is 'header tags'. Effective title is essential to arouse the curiosity in the minds of readers/visitors so that they can spend longer hours on your site.
If a visitor was able to get clear understanding from the header (title) what your site is about then it will remain curious about your site and frequently pay visit to your site. The Header should be eye catching at the same time also expressing the significance of a particular post. You can also use keywords in your header the Google will ranked your side much conveniently if it is able to recognize the link between the header and content.
6. Improve formatting
This is an essential factor in order to ensure that your SEO efforts yielding result that needs to be taken in consideration. Improve formatting refers to simplicity in website design. It also enhances visitor engagement with the site, if visitor doesn't face any difficulty while searching any information or query on your site.
It will refer to the high quality user experience and the visitors will frequently visit your site and spend more time. Ultimately ranking of the site will increase.
7. Effective use of Meta description
It refers to small description under page title by viewing this visitor. It takes decision whether to click on your site or not. The importance of Meta description is undermined by various SEO professionals because Meta description is directly related to the (CTR) click through rate.
If possible never use same Meta description for various posts it will affect your site ranking and organic traffic coming to your site.
8. Incorporate readability element
It refers to the way of writing or writing style that suits your respective niche. It means while producing content for your site do not always focus on facts or scholarly things. Yes it is necessary that you put forward important details but with a smooth, free flowing writing style.
Your choice of words become important. Here one thing should be kept in mind that it might be possible that you are producing content for specific target audience. But visitors of all types and tastes visit your site ignoring this general visitor's only harm your site traffic.
If you want to keep visitor or potential web traffic continuously engaged with your site then you have to improvise your writing style because nobody likes long thesis. To make clear understanding of the meaning and easy interpretation of message is all you required to make your content readable.
9. Keywords research and placement
Adding keyword is the important SEO technique to increase the site/webpage rankings on Google SERP. It is the important measure on which Google rate the sites. Organic traffic requires continuous placement of reliable keywords ranking the site higher in Google search results.
Conclusion
Above mentioned tips are the best and wisely chosen from long list. By applying these tips you can organically improve your site ranking.
---