6 major reasons which are responsible to down website traffic.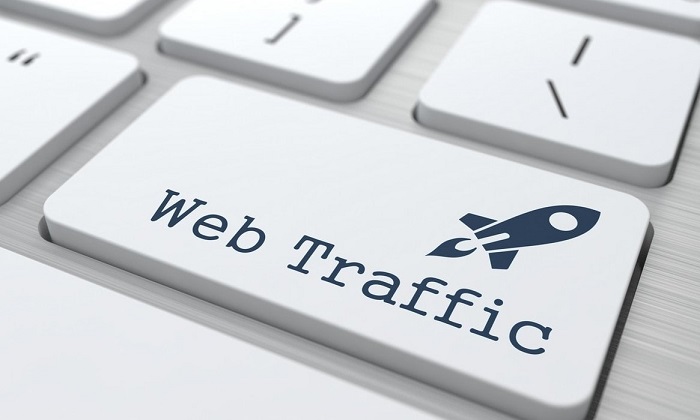 Today, in this digital marketing world, one of the major problems marketers are facing is the drop-down in their website traffic. Do you agree with me? No matter how much money or time you spend on your business, if it is not gaining enough success of traffic on your site then there is no worth of operating the website. It happens most of the time when you see sudden scale up in your traffic and sudden scale down in the traffic. Now drop down in traffic kinda gives a shock to any site operator. Agree? Have you ever thought about why you have to face traffic loss on your site? There could be many reasons for that.
In this article, I will highlight 6 major reasons which are responsible for the drop of your website traffic. So let's dive in.
The major 6 reasons responsible for scaling down your website traffic
1. Quality content missing on your website
The first reason of drop-down your website traffic is missing quality content. Operating a website is all about having quality content on it. People only visit the website when they want the information to seek for any query or relevant content. If your site doesn't have relevant content then people will leave your site in a second. You should always remember that content is considered as 'King' in the digital marketing world. And your content is the only thing that drives quality traffic to your site. So don't write for the sake of writing rather write for driving quality traffic to your site.
2. Speed of your website
The second reason for the decrease in your site traffic can be caused due to the speed of your website. Your site speed matters a most than anything else. If your site takes more than 2-3 seconds in loading then people will leave your site no matter how much relevant content you publish. The slow speed of site will make your visitors frustrated and annoyed due to which you will lose them. The lesser traffic your site has the more it will impact your business. To check the speed of your site you can take the help of tool 'Pingdom.' In this tool you just need to put the link of your site and click the submit button, you will get the results.
3. Bad quality links
This is also a major problem in which webmasters make them add poor and bad quality links to their site just to get traffic. What happens is that people use spammy, bad quality links in making strategies for which you can be penalized by Google. There is no space for poor, spammy, outdated, and bad quality links on Google. You should make things unique to retain your space on the web. I am giving some suggestions for building quality links.
Use public relation to get cited in online content
Try to fix broken links by building quality one
Make sure to write quality and engaging content then promote on social media.
4. Not producing new content on a regular basis
Yes, this can also be a reason for the decline in your site traffic. Some people upload content once in a week or twice. But this strategy might not work for you the results you want to see on your site. There would be less traffic if you post a content once a week. It is an advice to you that try to update content thrice in a week. It will make your readers updated about your content post. Furthermore, the search engine will crawl and show your site on Google's SERPs.
5. Design and User Experience
Your website design can also hurt your users which can result in a drop in traffic to your site. If the design of your site is not appealing then users will not enjoy visiting your site and leave it in a jiffy. Therefore, if you try to change the website design then to make sure it is mobile-friendly and user-friendly also.
6. High bounce rate and low conversion rate
The last reason which can drop traffic to your site is the bounce rate and low conversion rate. The bounce rate happens when visitors leave your site very quickly. It is a very bad sign for Google and users. It simply means you are not providing users what they are looking for. Thereby, your ranking will consistently drop and affect the website traffic.
Wrapping up
These 6 could be the major reasons if you are not getting enough traffic to your site. However, there can be many reasons such as migration from HTTP to HTTPs, lack of content updates, using third party tools, PPC campaigns, etc. Therefore, what you need to do is just check your site performance timely and improve it. Focus on improving these reasons and enhance your site performance.
Get in touch with us for more informative articles, till then keep reading and keep sharing.
---