5 impressive website layout design that never grows old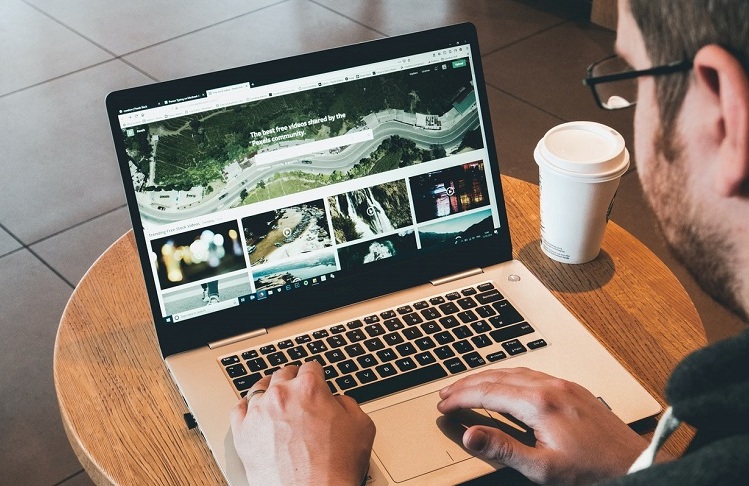 Content – is the first thing for which people visit your website. Well, there could be many reasons to visit a website but much importance is given to content. This is the reason why content is dominant today. No doubt, every web designer prefers to present the content in a useful and intuitive way. But having a simple and ordinary content on the website might not attract users. It means webmasters need to also look at the layout design of a website that brings glory to their site. Yes guys, the website layout design is as important as the content of the site.
Therefore, every webmaster should integrate a unique website design that can attract any site visitor. Now the question is which layout design should webmaster add to their website? The simple answer is evergreen web design or ones that never grow old.
In this guide, I will explain 5 impressive website layout designs that will never grow old. So let's get started and have a look below.
Top 5 impressive website layout designs that will never grow old
#1. Mobile-friendly design
Mobile-friendly sites are very demanding in the present world. This is the reason why I kept a mobile-friendly design on top of the list. As per the World Advertising Center, 72% of people will access the internet solely on smartphones by 2025. So, mobile-friendly designs are not going anywhere. Today, webmasters need to create a professional-looking website so that more and more visitors can visit their site. So, taking a mobile-friendly approach will surely add glory to your business. However, there are a few key design principles that you need to keep in mind when optimizing your site for mobile-friendly design.
The website topography should be clear
Make sure the font size of your website is visible enough for mobile users.
Also, focus on navigation of the site whether it's for mobile or desktop. The navigation should be clear and concise.
#2. Incorporate animated video elements
Another website design layout is all about animated video elements. Yes, today animated elements are dominating the digital marketing world. If your website doesn't have animated images and video elements then you are surely missing out a large number of audiences from vising your website. So how do you use this? Most of the webmasters use a large video background which doesn't look good, so try to go for a small video background and integrate animation throughout your website. This will surely make your website more interactive experience without having to compromise website load speed.
In addition, try to incorporate animation in loading, scrolling and navigation of the site. This makes your website a fun activity.
#3. Simple and instinctive navigation
Navigation is one of the most important parts of website design. It can make or break the aesthetic of your website. Why I am saying so is because navigation is very important for providing better user experience. Preferably, website navigation should be as simple and intuitive as possible. It actually should show the path of your website to all the users. Nevertheless, navigation of the site is often an overlooked aspect of web design. Moreover, navigation plays a crucial role in getting site visitors to view more than just the home page. Make sure your website does not have an overcrowded menu bar because it will make your website appear clunky and messy.
#4. Simple, clean, and minimalist layouts
The next web design you have here is simple and minimalists layouts. If your website has a chaotic and confusing layout then your content on the site might irritate and overwhelm your site visitors. No doubt, in frustration visitors can leave your site. On the contrary, if your website has a simple and minimalist layout, it will allow you to draw attention to only the most important elements on your website. This is actually your calls-to-action. Moreover, a clean, simple, aesthetic website never looks outdated. However, don't think embracing minimalism on your website will always be mean white and black. You have to pay attention to other matters as well such as avoiding large chunks of text on your website and much more.
#5. Modular website design
The last website design layout on the list is modular web design. This is all about thinking out of the box and using the content in website themes. Here you need to add visual trends for adding symmetry to your web design. Basically modular website design is excellent for comparing a product a competitor. No doubt, modular website design is a perfect digital marketing strategy to make one of the options to draw the attention of your customers to the website. Moreover, the modern website is all about having designer content, navigation button, icons, images, and video elements to the site.
Way forward
The website design layout is very important for every webmaster. If your website design is not up to date and doesn't appeal to visitors then you will lose a lot of people from visiting your website. No doubt, website design adds glory to your site. The website is a part of your business, so make sure that you designed it to the fullest. However, don't forget that the content is always a king so don't forget to give importance to content when working for website design. You can use these 5 design layouts for your site and make your website shine in the digital world.
For more informative articles subscribe our website, till then keep reading and keep sharing.
---