5 Crisis Management tips for your Digital Marketing.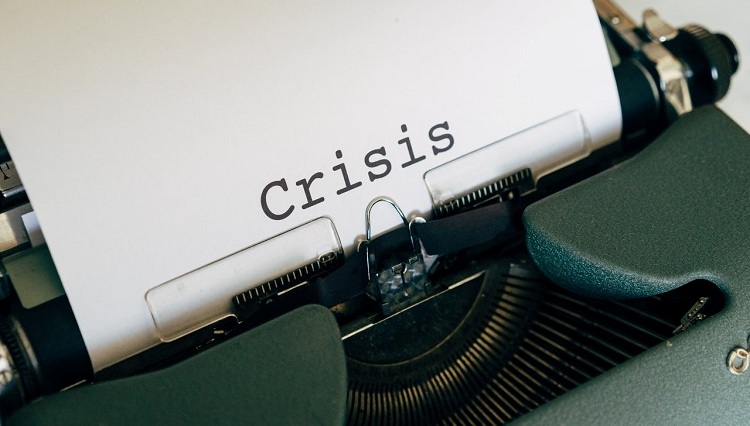 If you are in the digital marketing business then it means you are constantly surrounded by risks that can occur anytime. Risk is a part of any business and no marketer can avoid it in any case. If I take the present world scenario which is hit by a coronavirus pandemic, businesses all across the world have faced a great loss. Though digital marketing has connected the entire world in a single thread, businesses are still in crisis. Still, in the digital era, it becomes critical for the business of any size to have a social media crisis management plan.
If you are one of them who is looking for crisis management tips for your digital marketing then this article is for you. Below I have compiled a list of crisis management tips for your business.
Let's now make a start and look at the given list.
5 crisis management tips for your digital marketing
#1. Keep the pace of your communication going on
One of the important tips of crisis management in digital marketing is communication. Yes, folks, digital communication has become a vital element more than ever. There are many businesses when in crisis forget to inform or update their customers about their company's situation. The considerable changes in customer interaction are very important. Therefore, sharing community updates related to your business and proactively continuing to keep your customers informed is vital. Being an essential business, you must send clear real-time communications on how customers can safely reach you.
In addition, to keep your business running, you must continue to build your online presence. Just try to simply offer extra communication and engagement to further develop your trust and awareness of your brand in your customers.
#2. Try to invest in SEO for long term
SEO or Search Engine Optimization is a crucial part of any business. In digital marketing, anything can be ignored but not SEO.  Let me tell you that digital marketing is uncertain, anything can happen here. People can lose visibility due to which less traffic to coming to the site. But SEO is very critical to converting your traffic into sales. Moreover, investing in SEO also contributes to an increase in e-commerce marketing, branding, and reputation management. You can also invest in SEO for long term process since it requires planning, executing, testing, measuring, performing an SEO audit, and analyzing the results. To stand out in from the crowd both during and after the crisis, you should definitely work on to strengthen SEO. You can also take a crisis as an opportunity to review your long term actions/plans.
#3. Engage with your community online
The next crisis management tip you have here is engaging with the community online. Every business is depended upon its surrounding community, localized marketing, and customers. During a crisis, if you don't keep in touch with your customers then you may lose them in the future. Until you tell them what you are going through, they will not be able to know about your business and its products & services. As a digital marketing business, you must focus on content strategy accounts for local intent, and offers products and services targeted to your market.
You can post community updates on your website and social media channels, also focus on renewing your services. Whenever you get time thank your customers and followers on your social media channels so that they can continue to support your business.
#4. Keep an eye on competitor's activity on social media
Social media is a great digital marketing tool that you can use to expand your business worldwide. You can also say that social media a big crisis management platform that anyone can use. Therefore, if you constantly keep an eye on your competitor's activity it will be quite beneficial for you to consider your strategies in crisis management as well. To stay ahead of the competition, you must not neglect checking your competitor's activities on social media. With this approach, you will see potential threats coming up with novel threats. Moreover, you also get to know what your competitors are doing during their hard times and what they are posting and managing their business. You can also use tools to analyze your competitor's websites.
#5. Always be innovative
The last crisis management tips you have on this list are being innovative. What happens exactly is when marketers face a crisis in their business is that they get panic and stop thinking. If you also do this soon your business will shut down. You need to un-follow this approach and sharpen your mind by thinking out of the box. Take crisis as an opportunity and invest in some innovative strategy. Don't let crisis spoil your business rather virtually educate, or entertain your followers and give your business a human voice. You need to show people why they should support you, your employees, and your business. Just promote what makes your business unique in the market even in the crisis.
The final words
No matter whether you are an offline business or online business, crisis is always a part of your business. Rather than getting panic, you must know some effective and useful tips that can help you sail your boat in crisis. I have already mentioned the top 5 crisis management tips that you should employ in your digital marketing business.
I hope the article was helpful to you. For more informative articles subscribe our website, till then keep reading and keep sharing.
---