10 amazing features of LinkedIn which we can't ignore.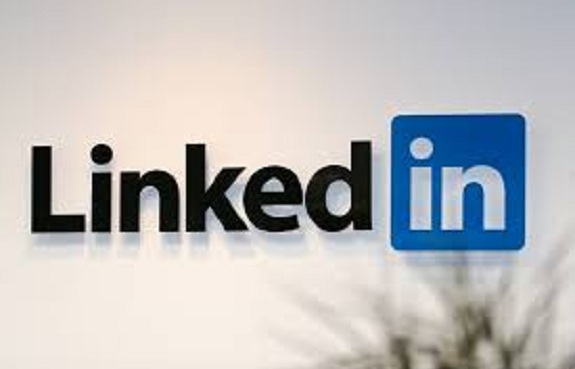 Who doesn't know about the LinkedIn platform? Every marketer, business, professional, webmaster, and industrialist knows about it. Why do only these people know? It is because LinkedIn is a professional app that helps people find jobs, build their business on the LinkedIn community, etc. LinkedIn was launched back in 2009 as a career development. And since then the platform has grown a lot and introduced many new features in it. This is the reason now the platform has become the largest professional network around the world. Today, 91% of B2B marketers are using LinkedIn for sharing content.
The platform has become the most preferred one for professionals. And if you are using LinkedIn then make sure you know its amazing features. Here I am going to highlight the top 10 amazing features of LinkedIn.
Have a look below.
Top 10 amazing features of LinkedIn, you can't afford to ignore
#1. Trending Topics
LinkedIn has many features and 'Trending Topics' is one such great feature that LinkedIn offers to its users. This feature is inspired by Facebook which LinkedIn added in your news feed. So in the top-right section of your newsfeed, you can see a news widget title "What people are talking about now." It actually shows you the top ten articles that are selected by over twenty editors. Moreover, the LinkedIn algorithm shows trends that are related to a member's connection and content preferences. You can also post a comment to the broad community of these stories.
#2. You can hide the list of your connection
The next feature that LinkedIn offers is hiding the connection from your profile. Yes, guys, it is true. You have full control over your connection whether you want them to be visible or not it is completely up to you. Basically, you need to set your settings so that your connections are only visible to you or those who are connected with you. Making the connections 'Private' will only be visible to you. So this is a great feature for businesses to build relationships with customers and their competitors don't poke their nose in customers they have.
#3. Develop LinkedIn showcase page
Another feature you can enjoy is LinkedIn showcase pages. These pages actually work best for businesses to get inbound LinkedIn traffic. For example, as a business, you want to connect directly to your targeted audience, so you can create LinkedIn showcase pages to connect to your potential audience. With this feature, you can target different buyer persona only by providing single pages that focus on specific products, product categories, and services. Showcase pages can actually do wonder for B2B businesses to generate leads.
According to LinkedIn, "It makes sense to create a Showcase Page when you want to represent a brand, business unit, or company initiative. These pages are intended to develop a long-term relationship with a specific audience."
#4. Include media files to your profile
Do you like to add videos, photos, links, documents, and presentations to your LinkedIn profile? If yes, then LinkedIn gives you such a feature where you can add your media files in it. Basically, this feature is beneficial for those who want to showcase their skills, and sample work and projects to a large number of the professional world. So how do you use this feature? First, click on the "edit profile" option. Now look for the media icon for each section – placed between the pencil icon and the up/down arrow. However, you can also reorder your profile sections.
#5. Save your searches
LinkedIn is the best platform when it comes to search for a particular job of interest. What happens is that people spend a lot of time searching for a job on LinkedIn. So how do you save your time? One thing you can do is you can save your searches in case you wish to revisit them. Therefore, LinkedIn allows users to save up to ten job searches and three people searches. Once you are done with a search, just click on the "save search" option so that your searches are saved.
#6. Manage your skills & Endorsements
This feature is very useful for those who find jobs, drive traffic to your blog, and acquire new skills, etc. Here you can list down your skills, relevant expertise, and endorsements to attract employers, impress people enough to visit your blog, and position you as a unique professional. Moreover, employers will find it easier to look for suitable employees based on their skill set. Similarly, another member can endorse your skills, too. No doubt, this feature plays a significant role in building your LinkedIn profile.
#7. You can hide your identity when viewing others' profiles
When you visit someone's profile on LinkedIn, it often shows in their notification that so and so person viewed your profile. So when the person clicks on it, they can see some details of the members who viewed their profile. However, some people don't like it if people get to know about them that they viewed their profile. They want to remain anonymous. So if you also want to make you identify anonymous while visiting someone's profile then this feature is best for you. So visit your setting page and click on "Select what others see when you've viewed their profile" after that you can select the save option.
#8. Send a message without making a connection
This is also a great feature I would say LinkedIn offers. So if you want to talk to a person on LinkedIn based on their profile then you can do so by sending a message without even making a connection with him/her. This you can do so by joining a common group. So once you join a group, you can send a message to the person without even making a direct connection. To enjoy this feature, you need to click on the three dots appearing on the person's comment and you will see an option to 'reply privately'.
#9. Utilize advanced search option
LinkedIn offers you an advanced search option that provides you with a much better option. This is the best way to identify and contact a person as a part of a targeted search. For instance, if you're working in a specific company then you can type the name of the company in the field section of advanced search. In addition, you can filter your search by location, previous company, industry, profile language, school, and non-profit interest.
#10. Maintain a LinkedIn relationship note
This is the last feature that of LinkedIn this guide that you need to look at. Yes, guys, LinkedIn helps you maintain a productive relationship with the community. So how do you maintain it exactly? Basically, the LinkedIn feature helps you remember things like how you know that person and something about the person you would like to remember. All you can do is make yourself remember about these things via notes or by setting a reminder. It works great when you add something new to the note. To set a reminder, you can click on the 'recurring' option. Moreover, you can also set up daily, weekly, and monthly reminders.
To sum up
So, guys, these are the top 10 features of LinkedIn that you can use in your profile to make it more amazing. When you use all these features, it will help you drive more visitors to your profile and also on your company's LinkedIn profile. 
In fact, these features are a great way to build community and awareness of your brand. Subscribe our website for more interesting articles.
---